Each year, as PlanOmatic representatives travel across the country to real estate conferences and events, there is one that tends to stand out above the rest, Inman's Real Estate Connect.
Connect is the premier event where industry experts gather to determine the future of leading real estate technology. PlanOmatic has attended or showcased at Connect for five years, but in 2014 we are stepping it up!
If you are attending Connect NYC in January, PlanOmatic will be with you every step of the way…on your badge! That's right, we are designing the badge that every attendee will be wearing throughout the three-day conference. How cool is that!  What's even better? We are including an awesome prize giveaway!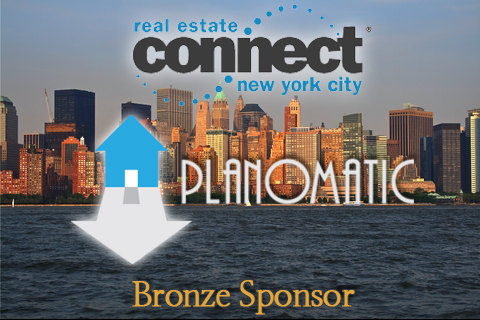 But we're not stopping there. As a Bronze Sponsor, PlanOmatic will be at Agent Reboot on January 14th to show you how to brand yourself and your business. After the Reboot, you will find us at Connect's two-day Vendor Showcase demonstrating how we can amplify your listing marketing. Come visit us at kiosk 4!
See you in New York City!