We would like to officially welcome Coco, Early & Associates to the PlanOmatic family. We are proud to add another leading real estate brokerage to our client base and we are equally thrilled to be expanding into New Hampshire.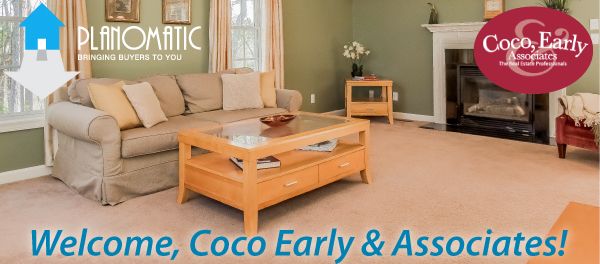 "Not only has our company consistently been on the cutting edge of technology, but we continue to affiliate ourselves with the leading tech firms across the United States. PlanOmatic has added to our already powerful arsenal of services and credentials to serve our constituents in each and every market we serve. Spanning 11 branches across the Merrimack Valley, we are proud to bring this genius technology from PlanOmatic to our 200 agents and their thousands of clients wanting to sell their homes with the latest and greatest technology. " says Blaise Coco, CEO of Coco, Early & Associates.
The partnership extends exclusive pricing and services to all of Coco Early's agents and brokers.
"Coco, Early & Associates is a distinguished brokerage with a demonstrated commitment to professional service. We're excited about our expansion to New Hampshire and teaming up with an experienced group of professionals to help reinforce their marketing and service strategies," says Aaron Rose, VP of Corporate Accounts at PlanOmatic.
Please join us in welcoming the Coco, Early & Associates team to PlanOmatic!